Our favourite videos with Kirby Allison
April 13 2021 – Eddie Sahakian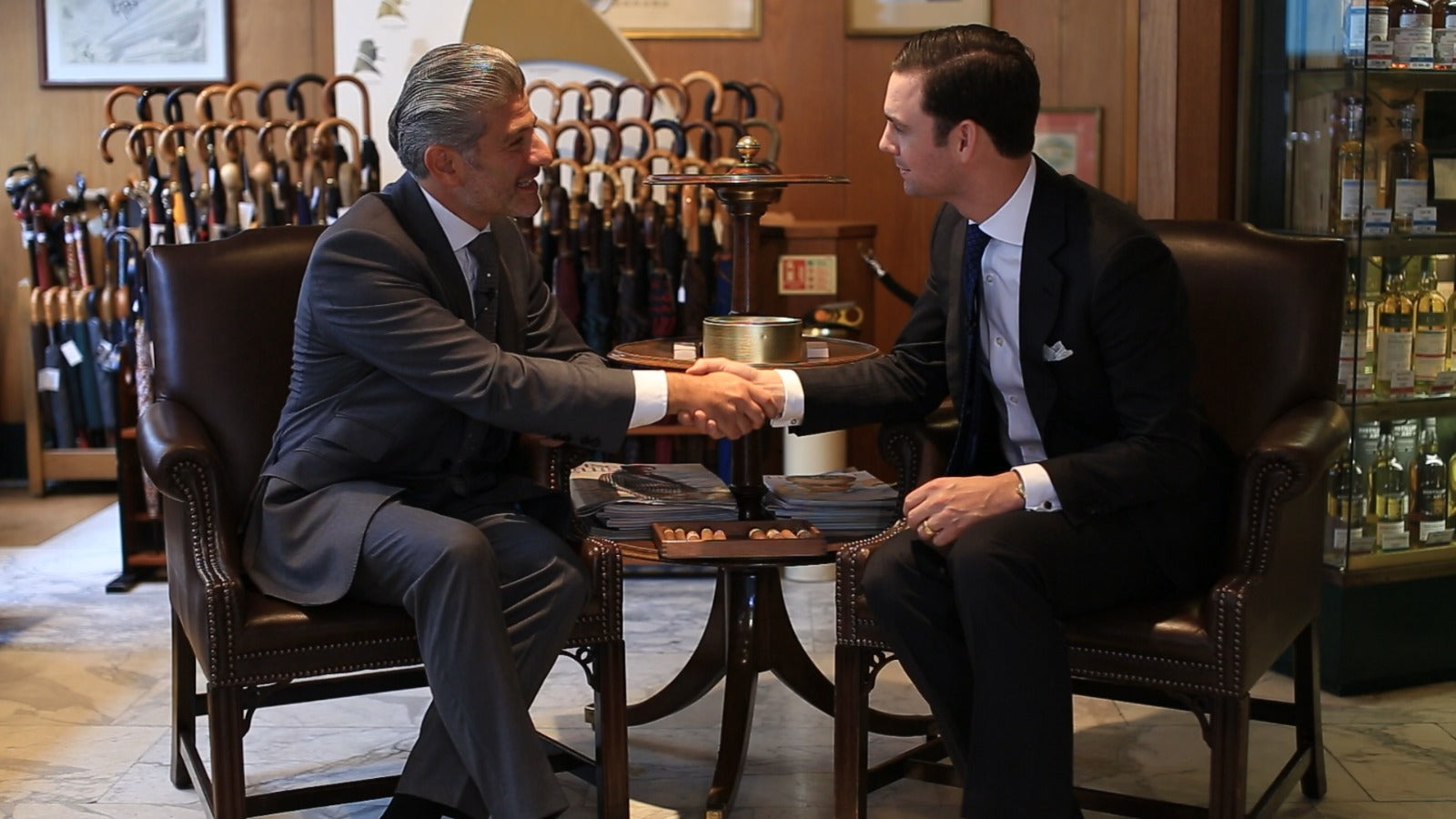 Almost 8 years ago an immaculately dressed gentleman entered our shop in St. James's with a few questions about cigars. How lucky for the Sahakians that a new friendship was born over a shared passion for the finest things in life. Over the years Kirby's business has flourished and he has produced an extensive library of videos showcasing the finest purveyors of gentleman's luxuries and fascinating "how-tos".
We have been fortunate to have been filmed and interviewed by Kirby on several occasions and have included some of our favourite videos below:
Featured: Trinidad Fundadores
Featured:
Hoyo De Monterrey Epicure No.2
Featured: Davidoff No.2
Please be sure to visit Kirby's website and YouTube for more guides.