Celebrating our 41st Anniversary
May 29 2021 – Joe Berg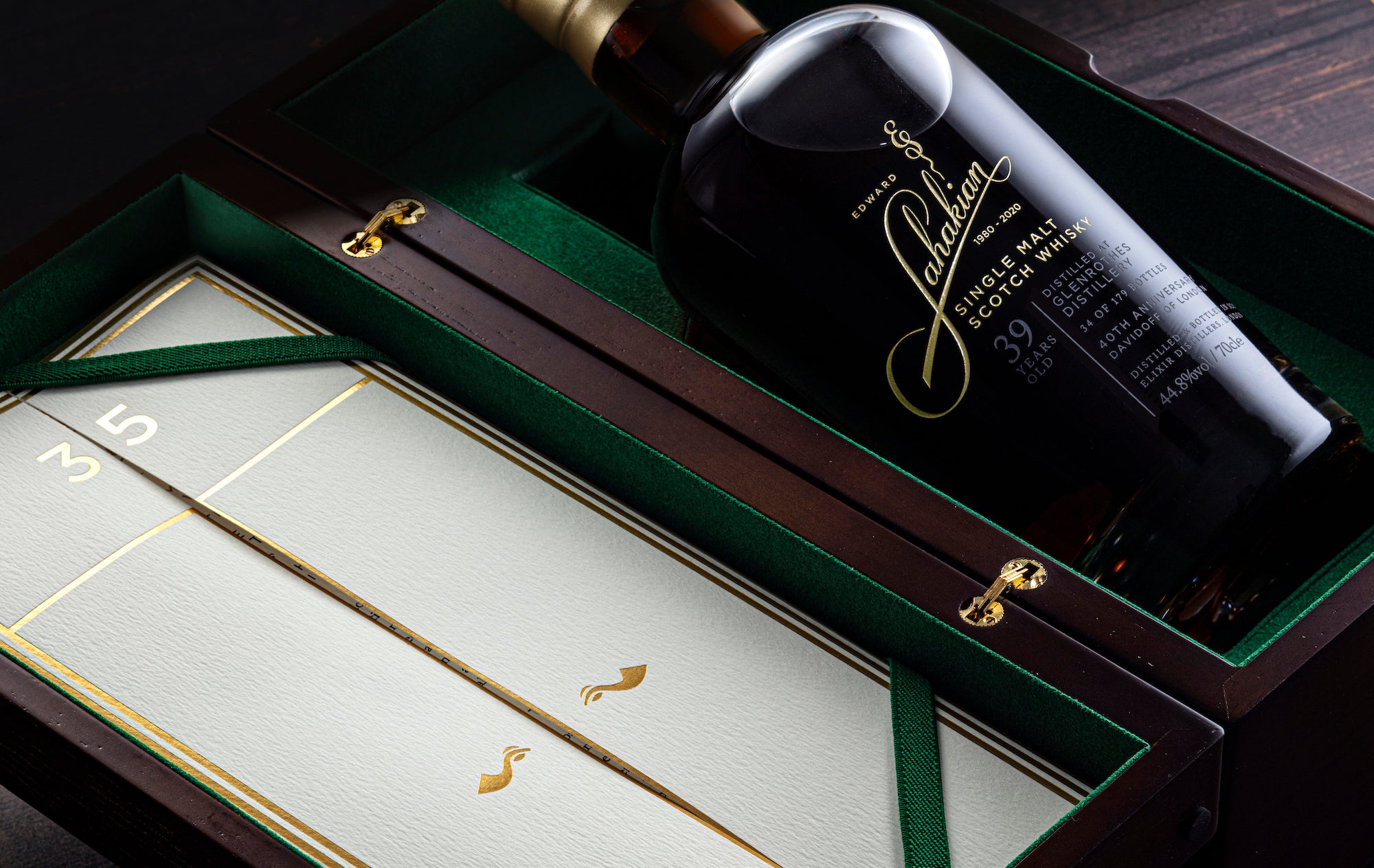 May 1980 – Star Wars: The Empire Strikes Back captures the hearts and imaginations of people around the world, dreaming of the limitless possibilities of outer space. Closer to home, meanwhile, one man's dream became a reality on the corner of St. James's Street and Jermyn Street.

On the 29th day of the same month, Edward Sahakian opened the doors to 35 St. James's Street for the first time, welcoming friends and customers to his dream, his own cigar shop - Davidoff London.

Little did he know that in a galaxy far, far away - or 433 miles north as the crow flies, to be precise - outside the small town of Rothes, Scotland, a beautiful American White Oak barrel had arrived in the safe hands of the master distiller at the world-renowned Glenrothes distillery, having fulfilled its single use as a Bourbon cask somewhere in the USA.

After 39 years and seven months of the spirit quietly resting, nurturing and evolving it was finally selected by Edward to bear his name in celebration of 40 years living his dream. Exclusive to Davidoff London (after the angels have had their share) with only 179 individually numbered bottles of 44.8% cask strength, single cask, single malt Scotch available.

Edward and Eddie finally sat down with Diego Lanza of Speciality Drinks who helped make this unique bottling a reality and explain why it's so special.


The warmth from the opening nose of harmoniously balanced sweetness from Armenian apricot jam, the austere scent of antique wooden cigar cabinets and candied ginger spice wake up the olfactory system and prepare the palate for what it's about to experience.

On the palate it instantly alerts all five elements of taste as it is coated in a beautifully chewy and oily ambrosia. The sweetness of thick honey, hints of bitter from dried orange peel and tangerine, scintillating spice of cinnamon all married together with the 'umami' of rich mahogany and tobacco leaf.

There is an end to everything, to great things as well. As deep and inviting as the first nose, we finish with an uplifting leather-bound book with a lovely mug of black tea.

It is only proper that a drink of such distinction is paired with a cigar of equal merit. Edward & Eddie reminisce about the story behind our 40 th Anniversary cigar and its place alongside the whisky.

A bottling as distinctive as the man whose name it bears, we hope you will agree.
With limited availability, why not try it for yourself here

Cheers,
Happy Smoking