Eddie's Top 5 All Time Favourites
July 30 2021 – Joseph Thaddeus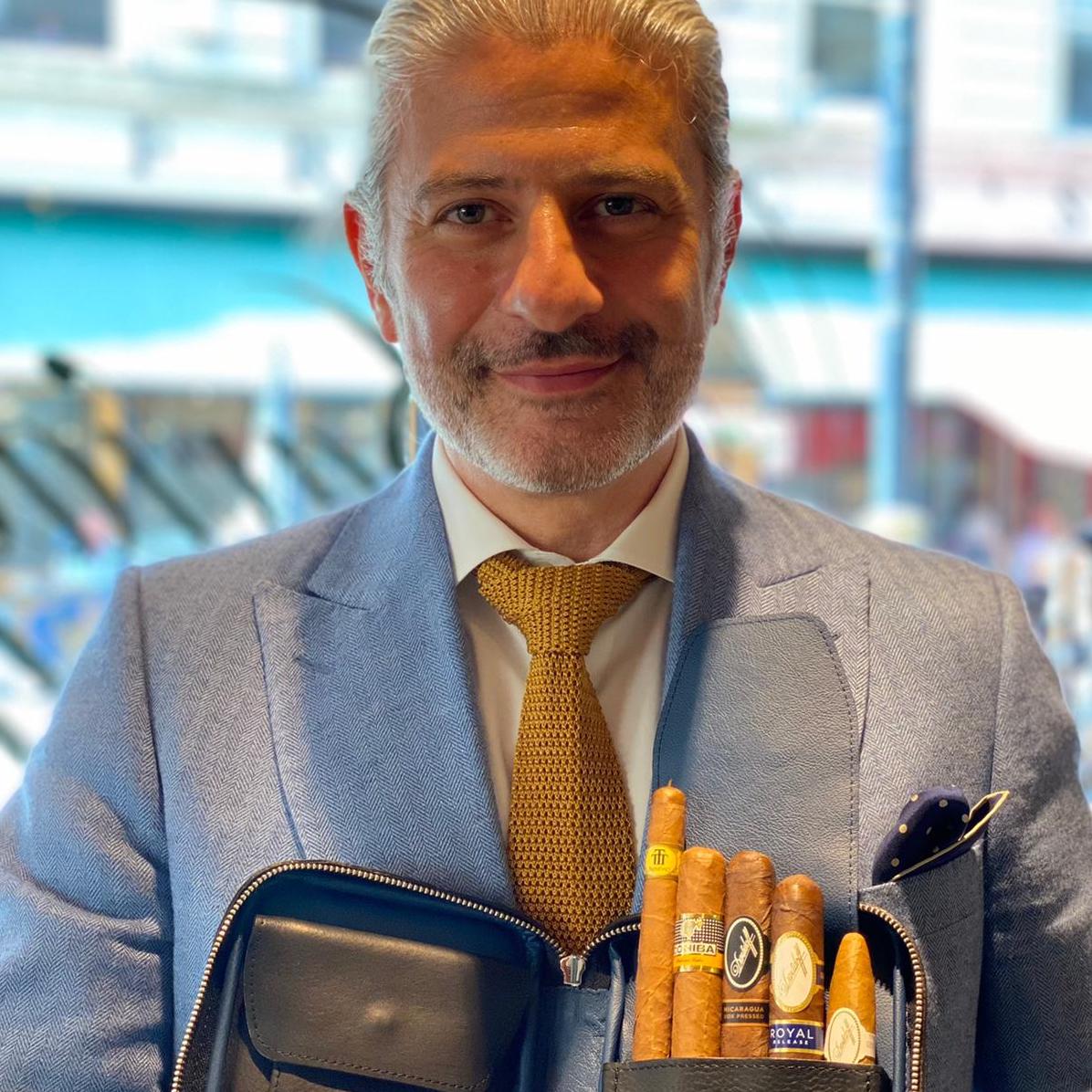 Playing with his new Peter James case got Eddie thinking –
"If I can only fill it with five cigars, what would they be?"
Well, after some tough decisions, the results are in;
Davidoff Royal Robusto – From the seed through to the roller, every stage is specifically selected to be a 'Royal'. This cigar awakens the full palate and all your senses. This is one to be enjoyed on the most special of moments.
Davidoff Nicaragua Box-Pressed Toro – Powerful yet balanced it's my perfect post-dinner smoke – A dessert of chocolate with hints of chilli & a dark roast coffee.
Davidoff Aniversario Short Perfecto – A delicate and easy, earthy smoke for any time of the day.
Trinidad Fundadores – Like Father, Like Son. This evergreen, elegant smoke should be a staple in every humidor. There's a reason this cigar was a diplomatic gift until the late 90's.
Cohiba Siglo VI – With all the flavour and distinctiveness of a classic Cohiba in the more approachable blend of the Linea 1492 Siglo range.